Steaming is an effective method to quickly get wrinkles out of almost any fabric, even "fastidious" fabrics such as silk, linen, velvet, wool… It takes less time, effort, and space to use than ironing does. So, how to steam clothes?
Here are tips and guides on how to steam clothes with a steamer.
Now, let's take a look at the How-to instructions with topcoupons.deals!
What is a clothes steamer?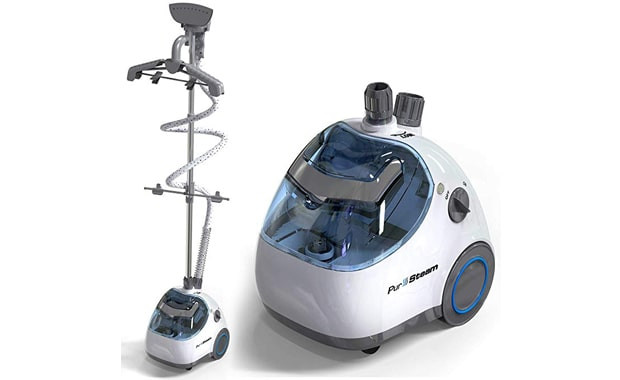 A clothes steamer (garment steamer) is a device used for quickly removing wrinkles from clothes and smoothing the surface of the fabric with the use of high-temperature steam.
A clothes steamer is not only used to remove wrinkles from delicate fabrics such as lace, microfiber, cashmere, or silk, but also can work on cotton, viscose, and polyester.
Outstanding features of a steamer:
– A steamer not only has the function of flattening clothes but also intelligently preserving clothes to keep them durable and beautiful.
– Steaming clothes vs ironing: Save time and effort (2-3 times faster than traditional iron)
– Don't worry about burning clothes (the steamer uses the pressure of steam to smooth them).
Today, there are many best clothes steamer to buy. There are three basic sizes of clothes steamer for home use: a handheld steamer,  standing steamer, and travel steamer.
How does a steamer work?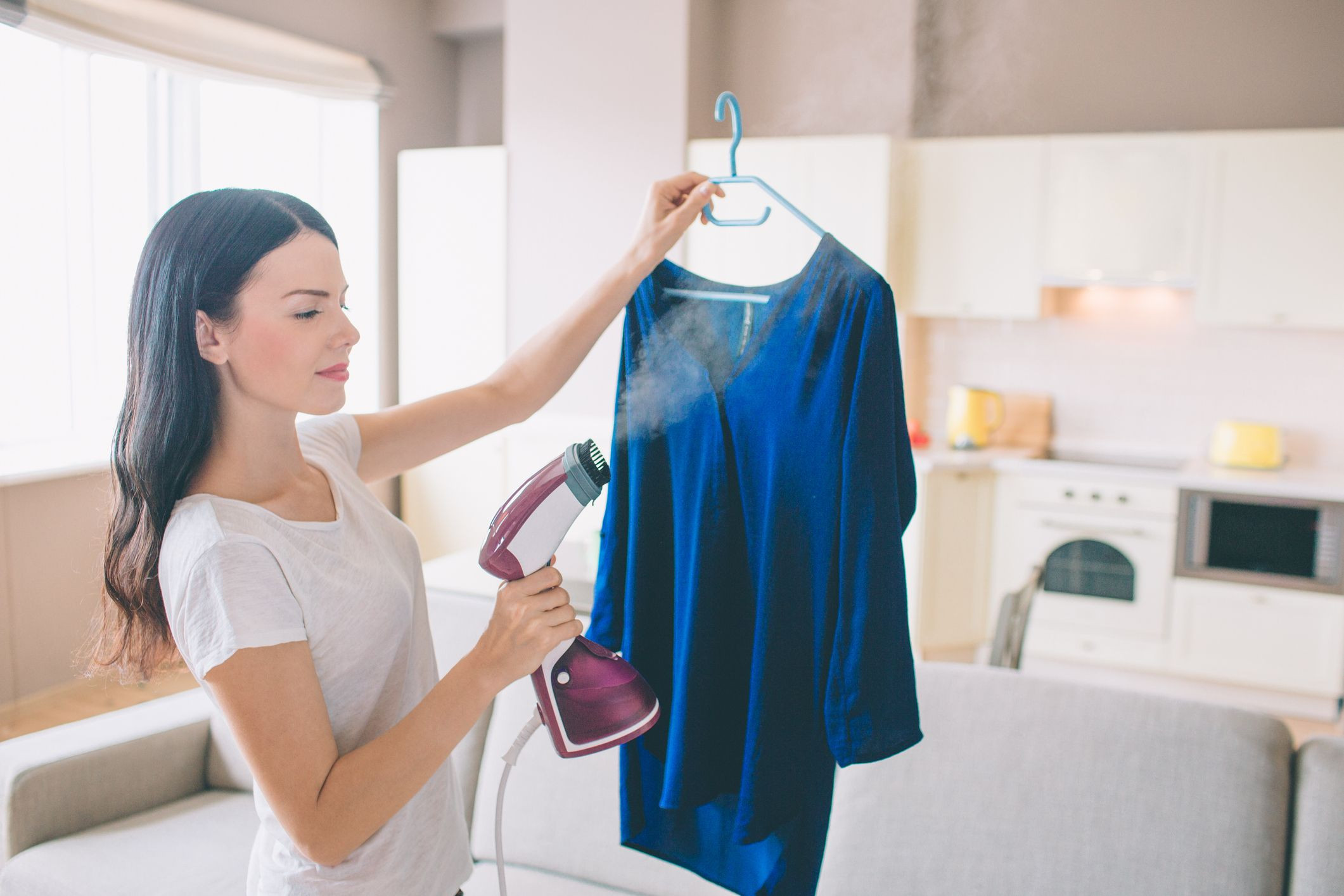 A steamer is similar to a traditional iron, however, it is equipped with an additional water tank that combines jet, steam, heat, and steam ironing functions.
The working principle of a steamer is a combination of heat and steam. Some smart steamers allow automatic adjustment between heat and steam modes so as not to burn fabrics and almost all types of fabric can be steamed. Thanks to that, the Intelligent Control processor sets the right temperature and HeatFlow Technology allows for a steady balance between steam and temperature.
Water is boiled in a tank; escapes as steam at high pressure through small holes under the soleplate. Then, steam is dispersed through the fibers of the clothes, penetrating deep into them and softening the fabric. Under the action of heat and steam, the clothes will be ironed quickly.
How to steam clothes?
If you're having trouble with how to steam clothes, here are the detailed guides and tips you should know.
What you'll need to steam clothes
A clothes steamer
Cold water
Wrinkled clothes
Hangers
How-to Instructions on how to steam clothes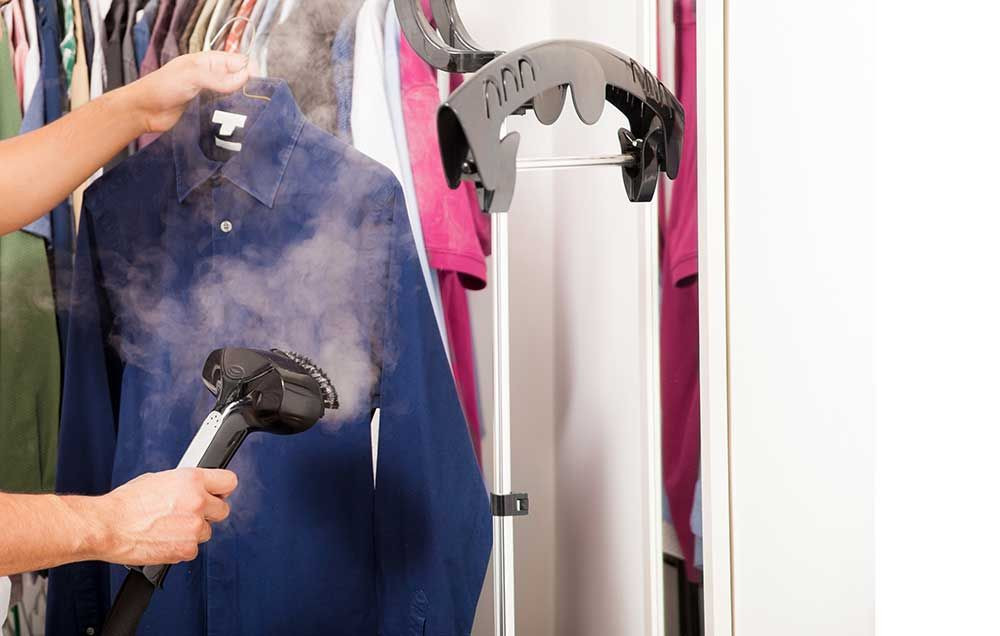 Now let's see step-by-step guides on how to steam your clothes the right way.
Step 1: Prepare any clothes you plan to steam.
Step 2: Hang your clothes
To steam clothes, your clothes must be hung. So, place your jacket, dress, blouse, shirt, or trousers on a hanger on a shower rod, wall hooks, closet rod, or towel rack.
Step 3: Fill your steamer with cold water.
In order for the steamer to produce steam as well as a spray to moisten clothes, an indispensable step is to fill the tank with water.
Step 4: Plug in the steamer
Let the device "cook" until steam is emitted through the head.
Step 5: Steam clothes.
To steam your clothes, gently run the steamer in downward strokes along with the fabric and from top to bottom.
Repeat these steps to steam the back, sleeves, and front of the clothes. The steam will pass through the fibers and remove the wrinkles on its own without you adding strength to it.
Step 6:  Hang up clothing item to let it cool and dry.
After steaming, your clothes will feel damp from all the vapor, and buttons and zippers may be hot. So, let these items dry and cool down for 5-10 minutes before you put them in a closet.
Finally, you can steam clothes properly.
More tips on how to steam clothes
– Pour clean, pure water into the tank of a steamer.
– Do not pour too much water into the tank if not used up, and do not leave the water in the tank for too long.
–  If your clothes are extremely wrinkled, steam them from the inside.
– Steam the lining first if your clothing item like dresses or jackets has a liner.
– When steaming is finished, make sure to hang up clothes to let them cool and dry (await 5-7 minutes before taking them away).
– The steam ironing mechanism is very powerful, so only one side of the garment needs to be ironed.
– Use a separate electrical outlet: When using a clothes steamer, you should use a separate electrical outlet because this steamer has a large capacity, if used with other devices, it is easy to cause a fire.
– Regularly clean the water tank of the steam to avoid the phenomenon of steaming with unpleasant odors.
Tips to save electricity when using a standing steamer
– Not steam in a rush-hour time.
– Gather up your clothes to steam once (perhaps at the beginning of the week or at the weekend) to take advantage of the constant heat of the steam.
– Sort clothes before ironing: it is advisable to put together the same fabrics to steam at the same time.
– After unplugging, use the remaining heat to continue the fabrics such as silk, silk, or handkerchiefs.
– When steaming, set the suitable temperature for each type of fabric.
– If not necessary, do not iron the clothes while they are still wet, because it will take a large amount of electricity to dry the clothes.
– Before steaming, clean the metal surface of the garment steamer, this helps it work more efficiently.
Conclusion
Now you know how to steam clothes the right way! Steaming is a perfect way to remove wrinkles from your clothes, but it can't replace ironing for items with extremely wrinkles.
So, it's better to own both a clothes steamer and a traditional iron. To cut off your budget when buying the best clothes steamer, access Topcoupons.deals.com and enjoy shopping online.